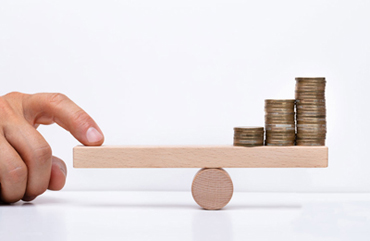 OUR
SERVICES
WE BELIEVE IN THE COMPLEMENTARY EFFECTS OF LEASING AND FACTORING IN PROVIDING Corporations SMEs SMBs WITH FINANCIAL LEVERAGE
Despite clients' abilities to afford required assets, both our Leasing and Factoring services are widely sought after due to their established influence on capital management.
While each can be explored separately, depending on your company's needs, an integration of both arms can be leveraged for optimal financing.
FACTORING
To maintain cash flow and avoid unnecessary debt levels, factoring is your prime solution, as it reduces your accounts receivables and provides you with the liquidity you need today for growth. EFG Corp-Solutions' Factoring services deliver this promise while fueling your ability to efficiently make decisions, expand and trade without exposing your company to risks.
LEASING
EFG Corp-Solutions specializes in providing businesses of all sizes with financial leasing, offering long-term expert advisory services that deploys your capital to where it will have the largest impact on your business plans. Financial leases are best suited to use for assets you want to own on the long-run.
We will soon include Operating Leases to our services, which are more suited to clients seeking shorter-term asset commitments.
BUNDLED SOLUTION
Corp-Solutions offers a comprehensive suite of corporate enterprise solutions. Post assessing each business, we provide state of the art solutions through a tailored mix of leasing and factoring tools to support and sustain their long-term business goals.