What You Need
EFG Holding Corp-Solutions' leasing services, with the fastest response time in Egypt, allows you to expand your factory to quickly capture a market opportunity, add vehicles to your distribution fleet to serve new clients, or upgrade your technology infrastructure to interface with a global partner; as an entrepreneurial manager you know that opportunities are not available for long.
With a professional team that provides value-added advisory services, we will help you before, during and after contractual agreements. As part of our services, our team will also make certain your assets are insured while exploring ways of expanding your business in the future, by granting you access to the world-class services offered by EFG Holding' Investment Banking, Securities Brokerage, Asset Management, Private Equity and Research divisions when the need arises.
"Our clients turn to us not just for financial leasing, but also for solid advice on everything from how to deploy it to how to capture a new business opportunity."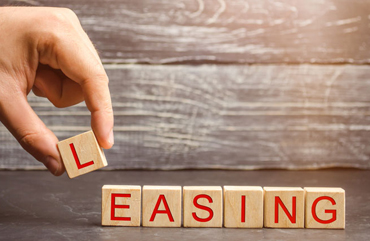 We offer tailored financial leasing solutions and value-added advisory services that help corporations and SMEs in Egypt meet their business goals. As a subsidiary of the region's leading financial services corporation, we are not mere providers of funds, but long-term partners with a team of dedicated Enterprise Mentors who bring to the table deep knowledge from across a wide range of industries, geographies and disciplines.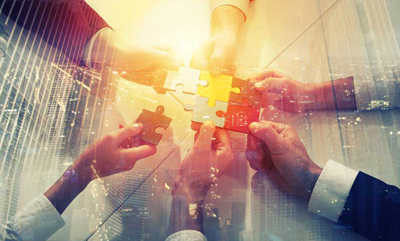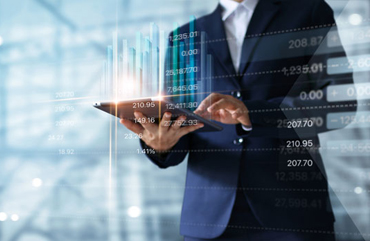 You want to grow your business, and can't wait forever for a financing decision. That's where we come in: Financing decisions made in half the leasing industry norm
Whether you're kitting out a medical diagnostic suite, expanding your delivery fleet or adding a new line to your factory, we aim to deliver the fastest turnaround time in Egypt, understanding that growth requires flexibility and accurate, timely responses.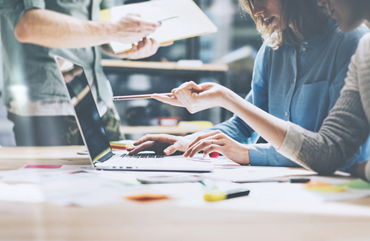 Who We Are
We understand entrepreneurs – because we're entrepreneurial ourselves
EFG Holding Corp-Solutions is a subsidiary of EFG Holding Finance, the NBFI of the leading financial services corporation in the MENA region. We specialize in providing multiple solutions; one of which is a bouquet of financial leasing services to large corporates and SMEs across Egypt. Our mission is simple: Create value for our clients, vendor partners and parent company alike by innovating in offering unrivalled financial solutions.
WHAT DOES THAT REALLY MEAN? IT'S SIMPLE
We have five beliefs
1. Experience multiplies the impact of finance
We provide financial leasing, yes. We also call on decades of experience across the MENA region to provide highly sought-after advisory and other financial services. As a subsidiary of the MENA region's leading financial services corporation, we bring to bear the full weight of more than three decades of insight into what makes regional markets click.
2. We're in this for the long term
We aren't in the financial leasing industry for quick hits, but to create value for our clients, our partners and our parent company through long-term relationships. We view new leasing relationships as merely the first chapter in a long story yet-to-be-written – that's why we call our relationship managers Enterprise Mentors. Our goal is to grow as our clients and partners grow.
3. Fast Growth
Businesses grow fastest when they have the right financial structure in place.
4. Avoid financing tenor mis-matches
Match long-term financing with long-term assets & short-term financing for short-term assets. Let us finance your capital expenditures and save your firepower with banks so you can finance operations through existing equity and bank facilities with the right tenor.
5. Speed counts, and so does character
That's why we commit up-front to giving you a decision in half the time others in the industry would take, while our decision-making process is designed so that part of your "credit score" is based on a qualitative assessment of your business, your prospects and your character.
Upon approval, our team will proceed to purchase the leased asset(s) and – if needed – arrange delivery, insurance and post-purchase support.
Our team is composed of industry experts who look to keep lines of communication open over the long term. We aim to create long-term business ties so that we grow as you do, and our colleagues across other EFG Holding divisions are also available to help you meet your goals and emphasise the growth of your company.
To ensure an efficient review process, our team will inform you of all the needed documents to present an application that will be digitized for even more efficiency and flexibility.
Our team relies on multiple resources and deep industry experience to make any credit decisions. The assessment process is not only quantitative, but also relies on fundamental analysis of your business and industry. As a subsidiary of the leading financial services corporation in Frontier Emerging Markets, EFG Holding Corp-Solutions sources the Group's vast experience in a wide range of sectors and are backed by our research division, the leading research provider in Frontier Emerging Markets.
EFG Holding Corp-Solutions provides a response time that is 50% less than the industry average in Egypt – as part of our drive to provide unmatched service quality levels.
Get in touch by calling 16904 anytime between 09:00 am and 04:00 pm, Sundays till Thursdays. Alternatively, fill out the form in the "Contact Us" page with your name and contact information, and we will be in touch with you within 24 hours.